Meet the Signify Research Team at ATS and NTI 2023
Published: April 25, 2023
25th April 2023,- Two Signify Research Analysts will be attending the ATS and ACNN events in May 2023.
American Thoracic Society (ATS) International Conference – 21st and 22nd May – Washington DC, USA
The ATS International Conference is the home of pulmonary, critical care, and sleep professionals, from those in the earliest stages of their careers to those whose research or strides in clinical care has gained them international recognition. Each year, nearly 14,000 of these professionals choose to attend, present, and learn about the latest advances, meet with colleagues from around the world, and strike new collaborations. It is truly where today's science meets tomorrow's care.
The International Conference is also multidisciplinary. Clinicians and researchers in many other fields attend the conference, thereby enriching conversations that lead to insights that ultimately improve patient care.
NTI 2023 – 23rd and 24th May 2023 – Philadelphia, USA
At AACN's premier conference for progressive and critical care nurses, the unparalleled education and energy you expect from NTI will be the highlight as we come together in-person and virtually. Whether you participate in Philadelphia or online this year, NTI offers the education, rejuvenation and inspiration you need — your way.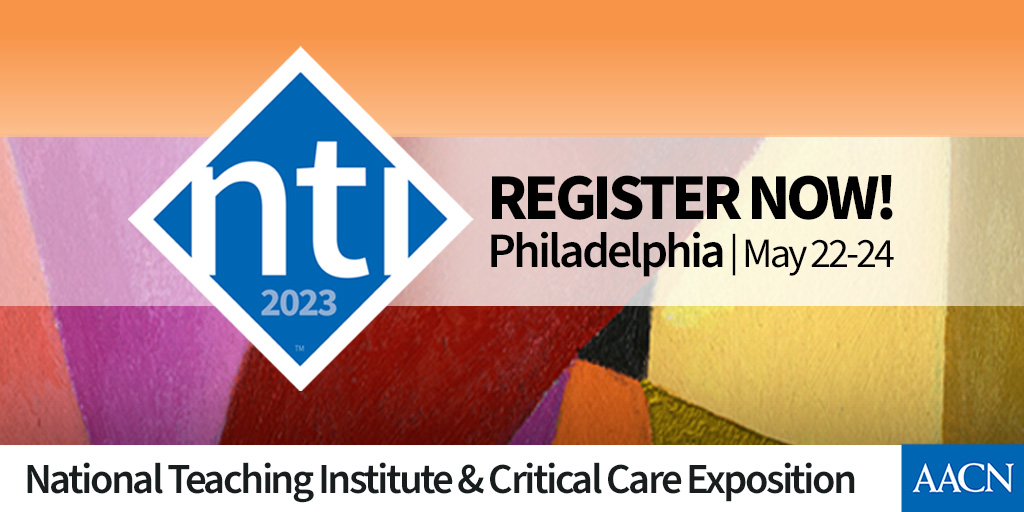 Analysts in Attendance
Kelly Patrick – Principal Analyst
Speciality Areas:
Ventilators
Anaesthesia Devices
Patient Monitors
Infusion Pumps
Clinical Information Systems
Diagnostic Cardiology
Tosin Alex-Duduyemi – Market Analyst
Speciality Areas:
Ventilators
Anaesthesia Devices
Patient Monitors
Diagnostic Cardiology
We would welcome the opportunity to schedule meetings with vendors, providers and industry stakeholders to:
Discuss specific market topics and trends
Provide an introduction to the Signify Research team and our services
Provide a briefing on our most recent market findings and data
Receive a vendor briefing to our analyst team on your latest products
Participate in our syndicated market reports
Discuss press and media collaboration
To arrange a meeting with either Kelly or Tosin, please contact us at enquiries@signifyresearch.net or click on their names above to email them directly.
Share on LinkedIn